Britta (Chiara, Ricalou und Sambuca)

Back to Germany we continued working together. Britta is pregnant and it is time to get Chiara back into shape after foaling Sambuca. Chiara is improving fast and Britta was happy how nicely Chiara developed when she was able to get back in the saddle. And suddenly Sambuca was 3 years old and it was time to get her started under saddle.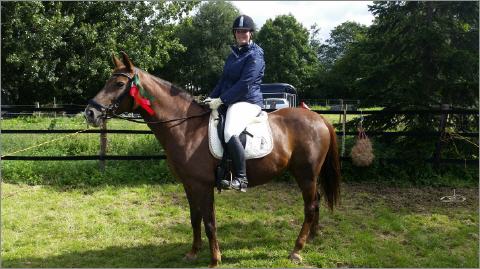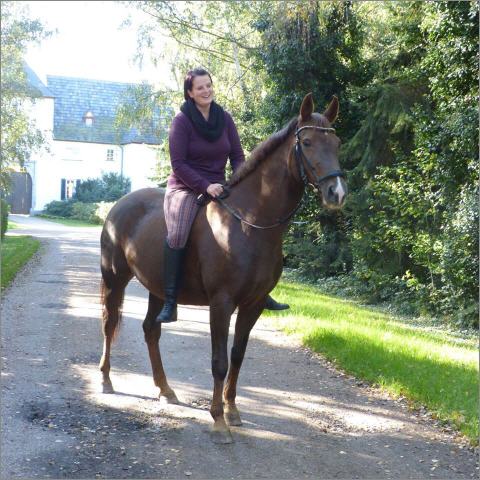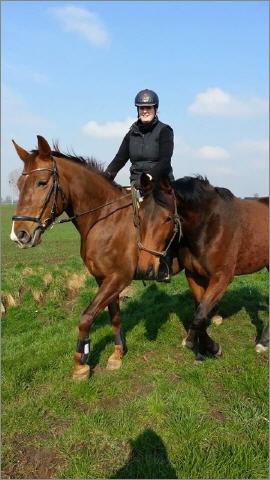 Britta on Chiara with Sambuca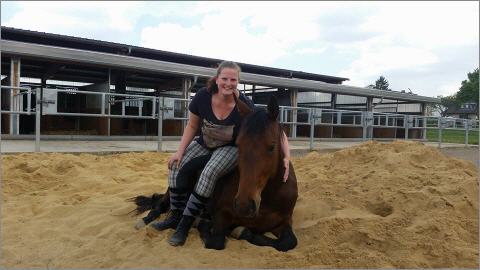 Britta and Sambuca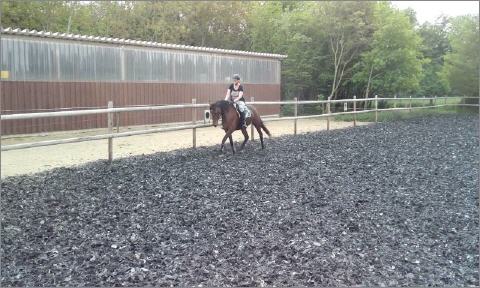 Britta on Sambuca

Britta had a hard time when she came with her mare Chiara in our stable, but she would love to show her again and so we started work. Soon both improved and we worked from one level to the next. I wish Britta a very successful 2011.
Just before I left Germany to move to Orlando Britta started to work with the just four year old mare Ricalou. Ricalou and her owner were already able to show this year. Great work!

Britta and Chiara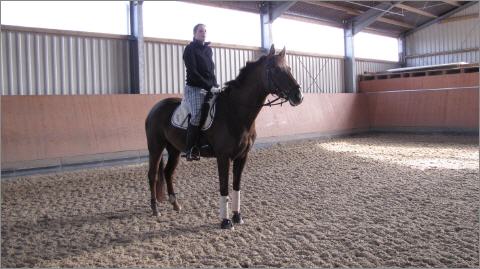 Britta and Chiara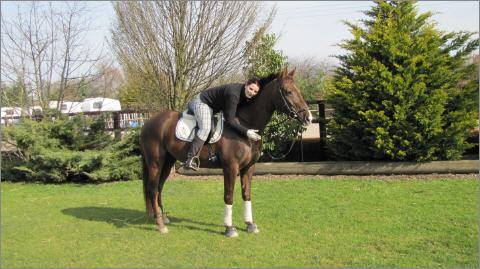 Ricalou at her first show