Highlife Mares
Ostria

Ostria is a beautiful mare with great bloodlines. For sure not a dressage horse but I loved to ride her and I used her a couple of times in lessons and she has been as great with unexperienced as with intermediate riders. I have heard she is sold to an unexperienced rider. I guess she will be a good lesson horse for the new owner and her trainer.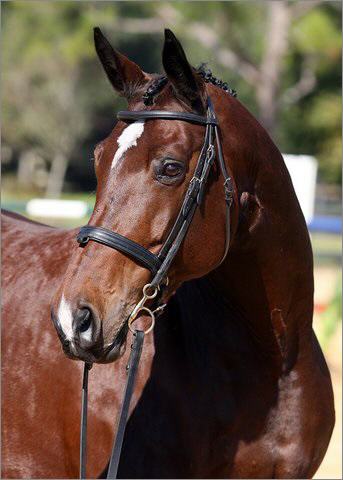 Ostria
http://www.highlifesporthorsebreeding.com/walnut/highlifes_ostria.aspx
Material Girl

Material Girl has been a little bit difficulty when I started riding her. She was tight in her back and not ridden very well. She used to take off when being asked for canter. I worked her slowly, gave her time to built some back muscles and to find back to trust the rider. She got better and better and the canter became better and better but she still showed some insecurity from time to time. Not for a beginner rider, but I heard she went to a breeding facility. Great news to know this extraordinary bloodlines are not waisted.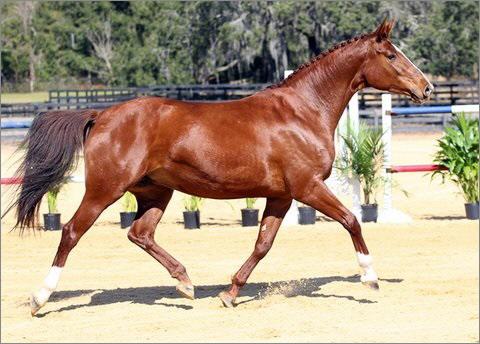 Material Girl
http://www.highlifesporthorsebreeding.com/walnut/material_girl.aspx
La Fancy Nancy

When I started working with Fancy I was suspicious. I didn't expected too much from an already 6 yo Percheron/Quarter Mix. A Mix I wouldn't suggest to someone looking for a Dressage horse. I have seen a couple of times under weak riders and at least she seemed to be a kind girl. Pretty soon Fancy proofed me wrong. Yes, she was six and has the education of a three year old, but what a nice mare! Very soft and responding to the riders aids and considering her half draft body she has really not bad gaits. I started with tansition, then extensions and lateral work like shoulder in and leg yield in walk and trot. Everything seems to be very easy vor this balanced girl. Soon Fancy was used in beginner Dressage and Hunter/Jumper lessons and I got new horses to train. At this point I didn't know we would meet again.