Riding your horse ...
... means nothing more to me, than finding out what is best for your horse.
You can be sure, that I will treat every horse as if it is my own.
Most horses needs bending and stretching to lift and relax their backs, which isn't possible without controlling the position of the horses neck and activating the hind legs.
Here you can find some of the horses I have trained. Unfortunately I don't have pictures and videos of all of them. I hope I didn't forget any and listed them by Alphabet.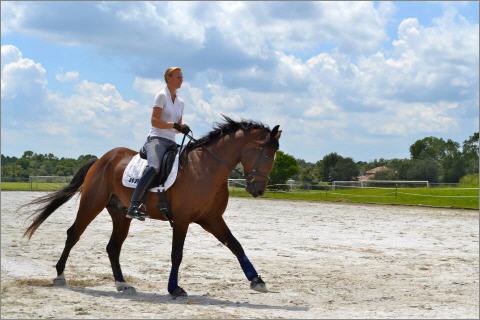 Pic by Leslie Zech