Christoph (Samos and Dark)

Christoph decided at the age of 49 to start riding. So he took a few lessons at a riding school, purchased his horse Samos and was looking for a riding instructor, that would show him trail riding. What a brave man! So I took Bertold's Renni and went with Christoph on trails. He learnt a lot and soon we flying in canter trough the woods. He and Samos became a super team and so I suggested to take Samos to a schooling show and they both had a blast.

Unfortunately Samos was suffering from several health issues and Christoph had to made the tough decision to put his first horse to sleep. RIP black boy.
The lap of honor with Samos is my profile picture on Facebook. I still miss him.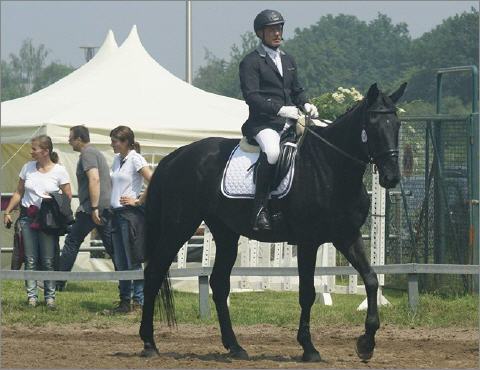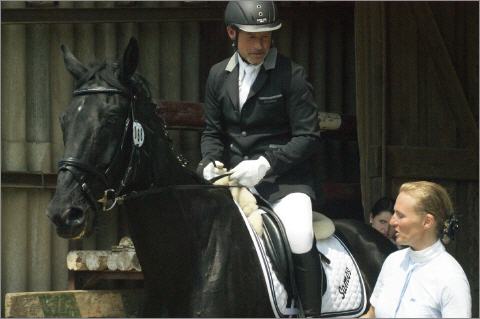 Christoph relieved after the test. I was so proud!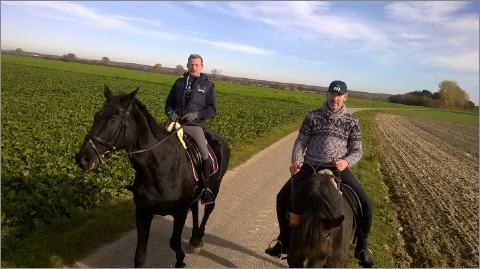 Christoph on Samos and Bertold on Renni

Christoph's new horse Dark is a handful to ride and a big challenge for Christoph. I am glad they both found a new trainer to guide them on their way becoming a team.

Video of Christoph on Dark and me on Dario cantering through the woods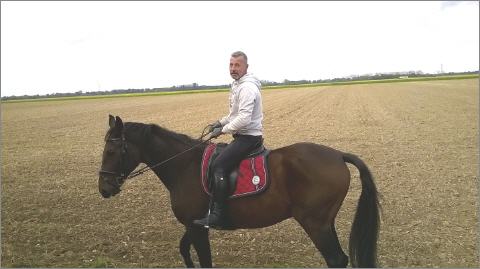 Christoph on Dark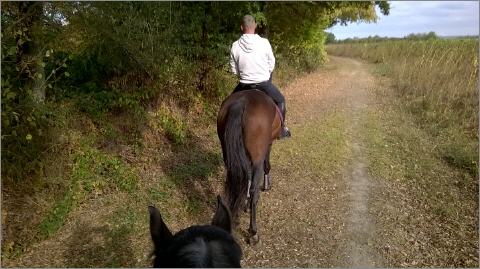 Christoph on Dark and me on Dario