Cayenne
Charming Girl

4 yo Rheinländer Mare
Contender x Feiner Stern

Claudi wanted to retire Noi and bought Cayenne, a young mare with great talent for dressage and jumping. She was a nice girl and very cool with everything so training her was real fun. We combined riding and lessons and I would have loved continuing work with both and see them become a dressage team, but Claudi moved into a new barn which was too far away for me to continue regular training.
Dreamteam: Cayenne, Claudi and myself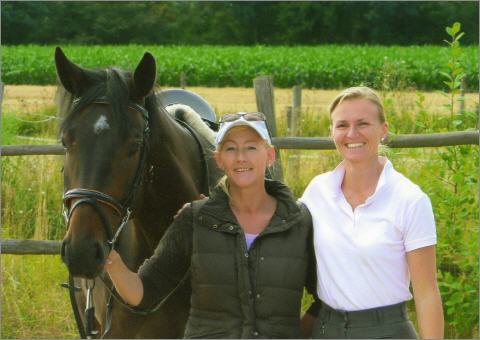 Cayenne