Baba Booey WB

Warmblood Stallion
Shaquille WB x Corland

Baba Booey WB is an amazing stallion. He is USHJA Horse of the Year 2012 and talented for jumping and dressage as well. Very easy to ride even with mares around him. He definately got the cool mood from his dad Shaquille WB who is still owned by Marcelo and Sally Barros of WB Equestrian.
Babab Booey is a great show horse and at stud. A great stallion for sale. If interested please contact WB Equestrian.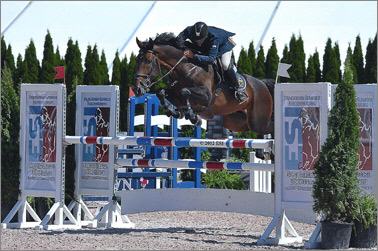 Baba Booey WB with his breeder and trainer Marcelo