Giving riding lessons ...
... starts with finding out what your goals are and how I can help you to reach them.
It doesn't matter to me if you are a beginner and your goal is to better understand your horse, so that you can feel save and comfortable while riding or if you are an advanced rider and don't only want to ride shows, but be succesfull as well.
Often it is useful to combine lessons with me riding your horse. Give me a call or write me an e-mail. I am sure I can help you and your horse becoming a better team.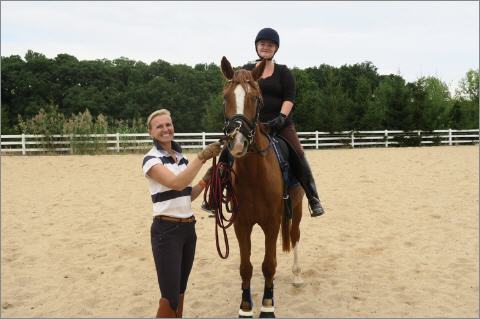 Me and Wera on her Futzi